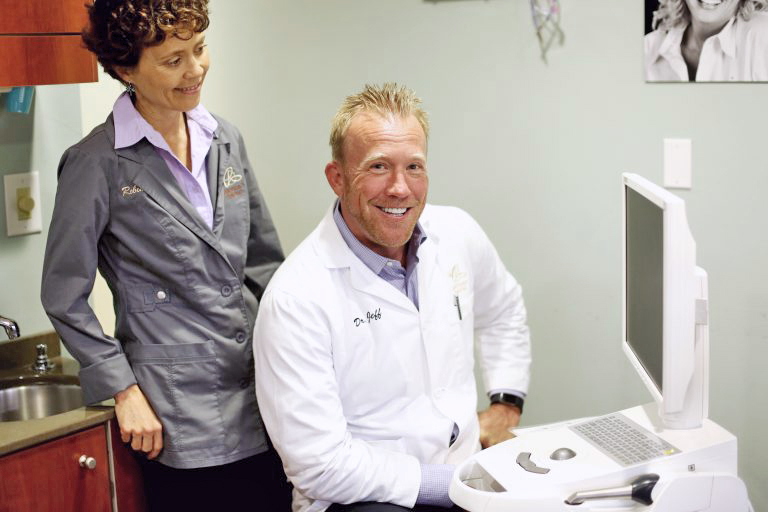 Our dental technology allows us to provide convenient, high-quality care. We use state-of-the-art technology to provide the best treatments possible but in a quicker timeframe.
Following is a description of some of the technology we use on a daily basis.
RESTORATIVE DENTAL TECHNOLOGY: CEREC
CEREC, which stands for Chairside Economical Restoration of Esthetic Ceramics, allows us to provide patients with dental restorations in just one appointment. We first take an impression of your tooth, then produce a custom-made dental crown, bridge, or inlay/onlay in just one appointment. No more waiting weeks, or even months, to get your smile back! Your time is valuable, and this technology is exceptionally effective at keeping less of it spent in the office.
PREVENTIVE DENTAL TECHNOLOGY: CariVu
One of the best ways to keep your mouth healthy is by preventing potential problems from developing. Our CariVu machine allows us to detect cavities, cracks, and other issues in their earliest stages. With this technology, we can provide accurate, quality care right when you need it.
Digital X-Rays
Digital x-rays provide a much quicker response time than traditional radiographs, which allows us to share images with our patients immediately. Digital x-rays also emit about 90 percent less radiation than traditional x-rays, making them safer for you and your family.
DIAGNOSTIC DENTAL TECHNOLOGY: DIAGNOdent
Catching cavities can sometimes be tricky. DIAGNOdent uses laser technology to detect cavities that are difficult to find. It can also catch cavities and decay in the earliest stages so that you can be protected from future problems. This diagnostic tool is invaluable to proactive dental care.
Here at Jeff Berger Dentistry, we want to provide you quality dental care quickly. Our innovative dental technology makes that possible. Call our team today to learn more!