Choosing the best Sonora dentist to take care of you and your family is an important healthcare choice. Your dentist is a key member of your family's healthcare team.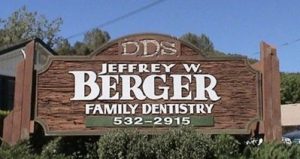 Your dental health is an important indicator of your overall health and can often be a warning sign of other health problems. You want to find a dentist that is knowledgeable, up to date with the latest technology and treatments. You should look for one who can provide you with the unique care you need, conveniently and affordably.
Are you looking for a new dentist, or are you new to the area? What should you look for when choosing the right dental care provider? In this post, we'll share five tips for choosing a great Sonora dentist for you and your family!
General Traits to Look for When Choosing A Dental Practice
It's important to seek out a qualified dental professional for your family's care. Beyond dental services are some traits to look for in terms of the front office. A helpful, polite staff including knowledgeable dental assistants and hygienists is a good place to start.
A good dental practice will also cater to patients of all ages. After all, who wants to take trips to five different dentists to meet your family's needs. The dentist you choose should offer preventative services. Treatments like dental cleanings and exams are routine. Other restorative procedures like root canals and crowns are not practiced at every office. This also true for cosmetic dentistry services. A top dentist can do these all in-house.
A good Sonora dentist will work to make your dental health care affordable by offering multiple payment options beyond insurance. If you have dental insurance, they should work with you to maximize your benefits.
Choosing the Best Sonora Dentist for You and Your Family
While every patient is unique and has unique needs, here are five elements to look for when choosing a dentist. Following these can help ensure that you'll be receiving the highest quality care.
Friendly Front Office and Support Staff
Let's face it, we're all leading busy lives at home, with our family, and at work. The last thing we need is inconvenience or difficulty when it comes to scheduling routine dental appointments. A friendly front office staff should help you and answer your questions clearly. This is important when seeking a Sonora dentist for your family. Whether it's scheduling your next appointment, handling billing matters, or getting you in for same-day emergency service, attentive helpful support staff can make your time spent at the dentist pleasant and productive.
Having a family dentist means finding one who understands and is sensitive to the needs of every member of your family, regardless of age. A good dentist will have a unique approach to dental care for each family member, from the youngest to the oldest. As we age, we have different dental needs. The best Sonora dentists will offer services that are important for each age group, from dental exams and general cleaning to root canals, teeth whitening, crowns, bridges, and more.
Sedation Dentistry
Many of us may have taken our oral health for granted, or not kept up with regular visits. When we finally do visit the dentist some of us may need extensive work and have only limited time. With sedation dentistry, literally years' worth of work can be accomplished in a single visit. If you're the type of person who gets anxious about visiting the dentist, sedation dentistry is a treatment option that allows you to relax and forget your fears!
Skilled Cosmetic Dentistry Services
Your smile contributes to how you feel about your physical appearance. If you're shy about your smile, there are many cosmetic dentistry procedures that can help you grow your confidence and get you ready to face the world and share your smile. A great dentist will offer skilled cosmetic dentistry services like teeth whitening, braces-free teeth straightening with services like Invisalign, crowns, dental implants, or dental veneers for covering imperfections like worn, chipped, broken, missing or discolored teeth. A dentist that offers cosmetic dentistry can help you get the smile of your dreams by providing the best treatment to meet your needs.
Other Dental Health Issues

A good skillset is important, and the best Sonora dentist will be able to help you with other dental health issues like sleep apnea and TMJ treatments. If you have symptoms like headaches, jaw clicking, or muscle pain, you may have TMJ Disorder. A good dentist can help you with these issues by addressing a poorly aligned jaw or bad bite using custom-made mouthpieces fitted to your jaw to reduce grinding and discomfort.
Your family's dental health is an important element of their overall health. Choosing the best Sonora dentist for your family's needs is an important decision. When searching for a family dentist, look for one that offers a convenient location, a helpful trained staff, and offers the services you need like cosmetic dentistry, conscious sedation, and affordable financing options.